Steps To Unbox Your New Love Doll
Nov 14,2022 | SEX DOLL CENTER
When you see the box on your porch, it may be hard to contain your excitement about it. You're all focused on the box. There is one more important step before you can play with your new partner, and that is, you have to open and assemble her properly. Below are detailed steps to properly open the box of a sex doll.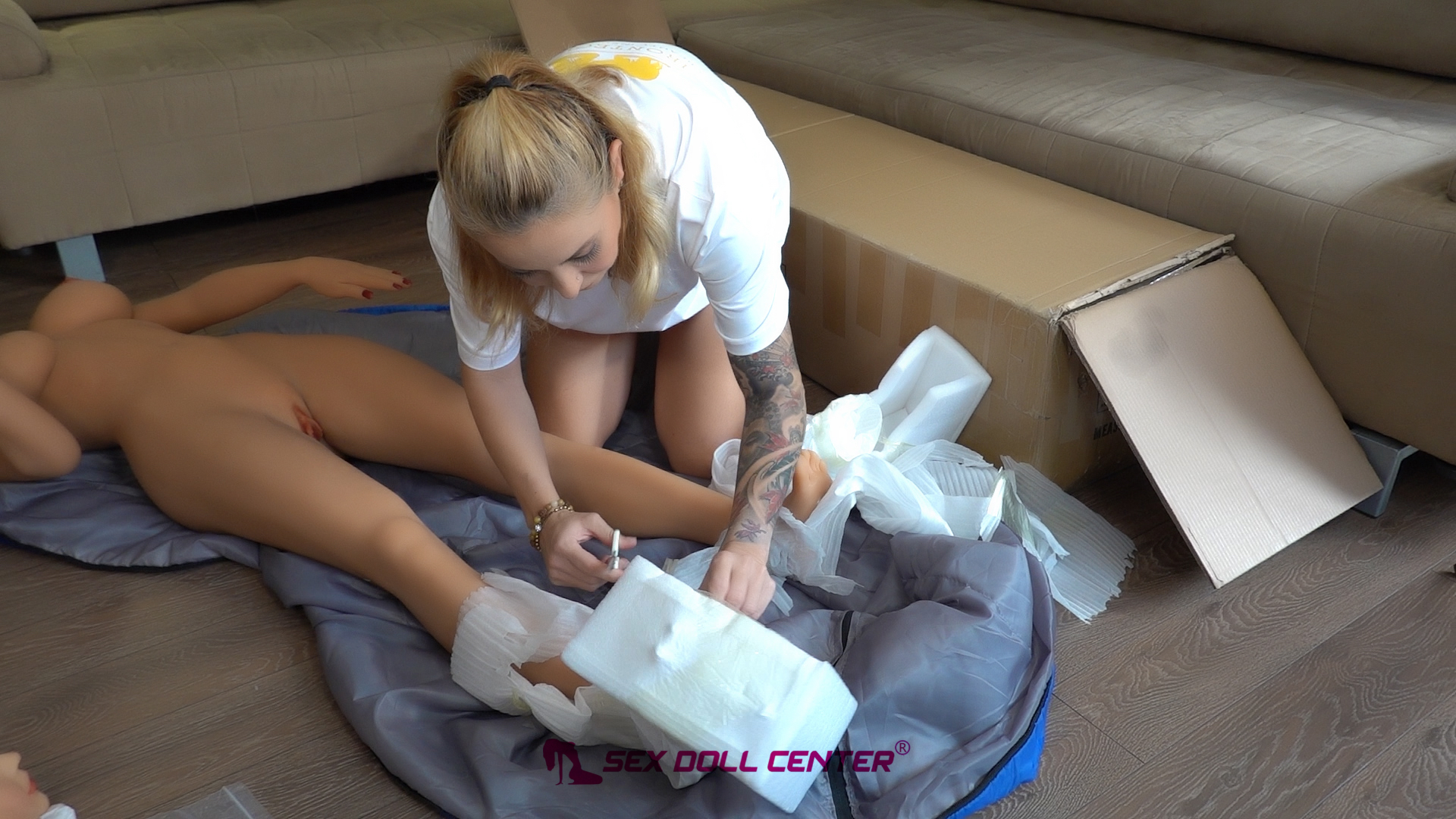 Step 1: Carefully move the package to a large room
When you first receive your love doll, you may be surprised at its weight. Most full-size sex dolls weigh 60-90 pounds. Your complete packaging doll may weigh 100 pounds when it arrives. If you are the disabled, the elderly, or a elevator -free apartment on the fifth floor, you may be difficult to move the package. A strong friend is a good helper, or you can give him a tip to him to help you.
The size of the packaging depends on the size of the sex doll. Therefore, you need a large enough space to place your sex doll bag.
Step 2: Use a knife/paper knife to open the packaging along the joints
You should cut your tape along the seams on the top of the box. Be careful not to insert the knife too deeply, otherwise it may cause your baby's skin to be scratched by the knife.
Step 3: Take out the head of the sex doll
Put a football-sized foam ball on your beloved doll's leg, which is the head of your new doll. You should take out the packaging foam carefully and remove your head from the packaging. When not in use, save the bag to store the head.
Step 4: Take out other accessories from the box
Generally speaking, accessories include clothes, wigs, nursing bags, etc. Take these things from the bag and put them aside. After this step, the box in the box should be the body of your love doll and the blanket lying on it. Please take care of these things, they will play a very important role in future use and maintenance.
Step 5: Take your sex doll out of the box with a blanket
Use a blanket to wrap your sex doll's arm, take her out of the box, and gently put her on the floor or sofa. Then check whether the doll's body is any damage. If you have any questions, please contact the seller immediately.
Step 6: Tie the doll's head on the doll and wear a wig
Different brands of puppets may be different, please assemble in the direction.
Sex & Sex Doll knowledge by Sex Doll Center (2022.11.14)
Comment